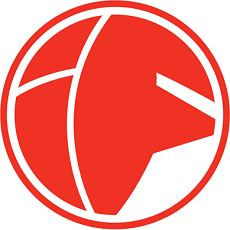 Stadium: Fløtugerði
Club: ÍF Fuglafjørður
Capacity: 1.200 (360 seats)
Surface: Synthetic
Location: In the village Fuglafjørður on Eysturoy
Address: Fuglafjørður
Visited: 29. September 2018. ÍF Fuglafjørður – KÍ Klaksvik II 3-0 (3-0) Goals. Ellingsgaard 2 & Lakjuni Att: 70
Comment: For this year's first match on the Faroe Islands, I made the drive from Tórshavn to the village Fuglafjørður. Second tier league leaders and already promoted ÍF Fuglafjørður, welcomed the second string of Klaksvik to Fløtugerði stadium. This was a classic Faroe Island match, due to classic Faroe weather conditions. A lot of sun wind and heavy rain mixed together. It was certainly challenging playing conditions. Most people would rather stay inside in these conditions, but the locals are well used to it. On the pitch however, ÍF Fuglafjørður started well and had won the match already before the half time break. In the end it turned out to be another easy win for the leaders, which could continue to celebrate a good season!

Club website: www.if.fo
Region: Eysturoy – Faroe Islands