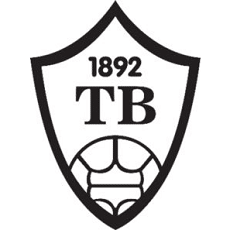 Stadium: Við Stórá Stadion
Club: TB/FCS/Royn
Capacity: 1.600 (324 seats)
Info: TB (For the 2017 and 2018 season the club was part of the merger TB/FCS/Royn. A merger of the three clubs TB Tvøroyrar, FC Suðuroy and Royn Hvalba)
Surface: Synthetic
Location: In the village Trongisvágur east on Suðuroy (2 hours with ferry south of Tórshavn)
Address: Trongisvágur
Visited: 30. September 2018 Betri Deildin (1. tier) TB/FCS/Royn – SKÁLA 2-1 (1-1) Goals: Godtfred & Radosavljevic. Goal SKÁLA: Mikkelsen (See video below) Att: 120
Comment: It was time for my last match of this trip to the fantastic Faroe Islands. A ferry took me the two hour trip from Tórshavn to to the island of Suðuroy. This was certainly also the main event of the holiday, given that it was the only top division match I got to see. It was a sunny afternoon, but the wind was blowing very strongly and the ball actually stopped in the wind and sometimes even curled backwards. Deadballs where almost impossible to take. Sometimes one player had to hold the ball still with his hand, while another player took the free-kick. Just to avoid the ball blowing away! Propably some of the most extreme playing conditions I have ever seen.
The match was obviously heavily affected by the difficult conditions. But it turned out to be a good match with a high tempo and a lot of energy. In the end the homeside where the more clinical side in a match that certainly could have gone either way.  

Club website: www.tb.fo
Region: Suðuroy – Faroe Islands