Icelands new national football arena Laugardalsvöllur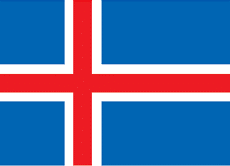 Here you can follow the process of the renovation or rebuilding of the Icelandic National Stadium, Laugardalsvöllur
Update September 2020:
Since the statement in March, the Icelandic Football Association has not released any news of the development of the plans for the Laugardalsvöllur
Update March 2020:
The company that has been established to sort out the future of the Laugardalsarea and stadium, is now in a process of hiring external consultants. The external consultancy company will look into four different scenarios. The main focus will be on cost and income estimates:
The stadium will remain mainly as it is today, with only minor renovations
Existing stadium, but with the implementation of needed facilities to comply with international standards
A football stadium with a capacity of about 17.500
A multi-purpose stadium with a capacity of about 20.000
A final report is expected in June/July.
Source: www.ksi.is
June 2019:
On June 12, representatives of KSÍ, the City of Reykjavik and the State signed a founding agreement for a company that will work in preparation for a possible development of a national stadium in Laugardalur. The current Laugardalsvöllur does not meet the requirements for international competitions. The facilities for players, referees and staff, for the media, for guests are not good enough. Especially lacks the stadiums access and facilities for people with disabilities.
Source: www.ksi.is
April 2018:
The Icelandic football Association is planning a new national stadium on Iceland. The current stadium, Laugardalsvöllur, only holds a capacity of 9.800, which is not enough to answer to the demand for tickets. The planning has been going on since last year and a committee has now recommended that the new stadium will be built in Laugardal in Reykjavik. This is the same site as the current stadium.
Most of the discussion so far has been on whether one should build a multipurpose-stadium or just a football stadium. It is expected that a decision regarding the stadium will be taken before the end of the season.
Source: www.ruv.is
Temporary design released by KSI (Icelandic Football Association):