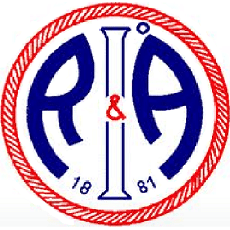 Stadium: Årnes Stadion
Club: Raumnes & Årnes IL
Capacity: 2.500
Surface: Grass
Location: In the village Årnes, anout 50 kilometer east of Oslo
Address: Sportsvegen 3, 2150 Årnes
Visited: 15. June 2019 4. Division (5. tier) Raumnes & Årnes IL – FUVO 0-6 (0-2) Goals: 0-1 Shurdhiqi, 0-2 Westerheim, 0-3 Rismoen, 0-4 Brenna, 0-5 Finstad, 0-6 Rismoen Att: 370
Comment:
The Nes-derby is a classic local derby between fierce rivals. 10 km. separates the two sides in Nes Kommune. A victory would take FUVO top of the table, but the hosts Raumnes & Årnes IL was ready to do everything they could to deny their rivals that joy! Fantastic weather and a good crowd at Årnes Stadion, everything was set for a fantastic match.

FUVO went straight to work and after only three minutes, Mergim Shurdhiqi headed home a great cross from Brenna. Raumnes & Årnes kept fighting and had their moments. But the 2-0 goal right before the break, made it very difficult for the hosts. In the second-half it was only a matter of how big the victory should be.
It ended 6-0, but both teams could have scored more. You have to feel a bit sorry for the hosts, they really had deserved a goal or two. But all in all, FUVO is by far a better team and will certainly be fighting for promotion all the way this season. Full credit to the crowd of about 400. That is massive at 5. tier and really shows how important the Nes derby are for the locals.
Club website: www.raumnes.org
County: Akershus – Norway