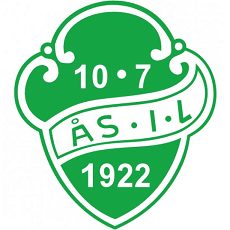 Stadium: Ås Stadion
Club: Ås IL
Capacity: 1.500
Surface: Syntethic
Location: In Ås, about 30 km. south of Oslo
Address: Idrettsveien, Ås
Visited: 01. June 2018. Ås IL- Råde IL 1-0 (2-1) (4. Div. Amedialigaen – 5 tier) Goals Ås:  Goal Råde:  Att: 80
Comment:
Hot-tempered match at 5. tier. The favorites Råde from Østfold, came to Ås with a great record so far this season. For the hometeam, the story was the opposite. On paper an easy victory for the visitors, but this turned out to be a whole different story. Ås wanted it the most an fighted hard for every ball. In the end they managed to secure an important 2-1 victory. When Råde got a player sent-off (see video below), it turned into a brawl. Fortunately the game could eventually be finished, much to the delight of both players and fans of Ås IL.
Club website: www.asfotball.no
County: Akershus – Norway