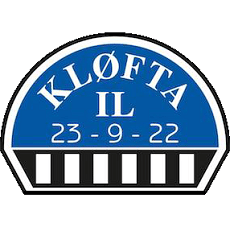 Stadium: Bakkedalen
Club: Kløfta IL
Capacity: 2.000
Surface: Syntethic
Location: In the village Kløfta, 25 km. north-east of Oslo
Address: Skolevegen – Kløfta 14B, 2040 Kløfta
Visited: 14. June 2019 4. Division (5. tier) Kløfta IL – Skedsmo FK 1-1 (0-0) Goals: 1-0 Saleh, 1-1 Benco. Att: 110
Comment:
League leaders Skedsmo FK made the short trip north to face third-place Kløfta IL. Plenty of excitement, chances and nerve. A good crowd of more than 100 and great weather. All you can ask for on a Friday evening. In the end both teams deserved something from this match, so a draw was probably a fair result. 

Club website: www.kloftail.no
County: Akershus – Norway