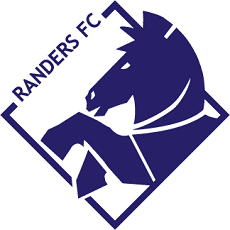 Stadium: Cepheus Park (Sponsorname for 2019-2021, the stadium was known as BioNutria Parkin the period 2016-2018)
Club: Randers FC
Capacity: 10.300 (9.000 seats)
Surface: Grass
Location: In the city Randers, east on Jylland
Address: Viborgvej 92, 8920 Randers
Visited: July 2018 & 23. February 2020 Superliga (1. tier) Randers FC – OB 0-0 (0-0) Att: 3.103
Report: 
I visited this stadium in 2018, but then it was no match on. So, I was looking forward to experience a match at Cepheus Park. The stadium is quite intimate and provides good viewing from all seats. Both Randers FC and OB were fighting to getting into the top six and securing a place in the play-offs, so it was all to play for!
On the pitch it was obvious that both teams feared more losing than they wanted to win. The risk of pushing men forward were kept to a minimum. The first-half contained next to none chances. After the break it didn't really improve too much. With some luck Randers FC could have snatched the winner in the dying minutes, only for an OB player to hitting the bar of the own goal.
Thanks a lot, to Randers FC for the hospitality. So, if you ever go to this area of Denmark, make sure to visit the Cepheus Park!

Club website: www.randersfc.dk
County: Jylland – Denmark