FK Jerv vs Brann Eliteserien play-off 2021 epic drama sees minors Jerv beat Brann!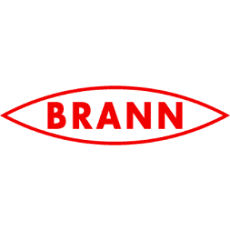 Match: Eliteserien Qual. play-off 15. December 2021
SK Brann – FK Jerv 7-8 on penalties 4-4 AET
Goals: 0-1 Wichne (29), 1-1 Heggebø (49), 1-2 Campos (93 Pen), 1-3 Campos (112), 2-3 Skaanes (114), 3-3 Sakor (116), 3-4 Ibrahim (117), 4-4 Heltne Nilsen (120)
Comment: Due to covid regulations, only 600 people was allowed to witness the FK Jerv vs Brann drama live at Intility Arena. What a pity, as it turned out to be one of the most dramatic matches in Norway ever. The Eliteserien club SK Brann, dominated the match for long periods. But Jerv goalie Øystein Øvretveit played the match of his life. The keeper, which actually is born and raised in Telavåg just outside Bergen, saved two penalties during the regular 90 minutes. Øvretveit also added several other great saves, to what is probably the best goalkeeper performance ever seen in Norwegian football. After 90 minutes it ended FK Jerv vs Brann 1-1 and the match went to extra-time.
Extra-time drama:
Just two minutes after the restart, Runar Hove brought down Ibrahim through on goal and Jerv was awarded a penalty and Hove sent-off. Diego Campos converted from the spot and after that it was all drama. To cut it short, in the end it went to penalties. Both sides players looked confident and the shoot-out drag on. Finally FK Jerv had the chance to win it after Branns Finish star player Taylor missed his kick. Shaibu Ibarhim stepped up for Jerv. The Nigerian made no mistake and sent FK Jerv and Grimstad into seventh heaven.
For the first time ever, the small club from Levermyr in Grimstad, is promoted to the highest level of Norwegian football!
Stadium: Intility Arena – Att: 600 (Covid-limit)
Region: Oslo –  Norway