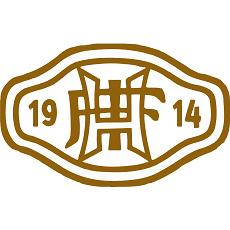 Stadium: Haga Stadion
Club: Haga IF
Capacity: 1.000
Surface: Grass
Location: In the village Haga on Romerike
Address: Stadionvegen 20, 1929 Aulifeltet
Visited: 02. August July 2020, 9. Division (10. tier): Haga IF – Kløfta 2 1-2 (0-2) Goals: 0-1 Mertiris (19), 0-2 Tulan (34), 1-2 Olsen (85). Att: 40

A 45 minutes drive, took me to Haga Stadion east of Oslo for a 10. tier match! This is as down to basics as you can get football. And you could really feel the true soul of the beautiful game. The weather was absolutely stunning as I enter the stadium. There were no stands at the main stadium, but a very nice grass pitch. The facilities of Haga IF also included a next-door synthetic pitch.
Somewhere around 40 locals had made their way to the stadium. And with a good operative kiosk-service, it was a very nice atmosphere. On the pitch it was a typically lower league match. A lot of effort put in by the players, but often a lack of quality. Just the way it is supposed to be at this level. As the match came to end the sun had sat and it was getting colder. It was time to jump into the car and get back home!
Club website: www.haga-if.no
County: Akershus – Norway