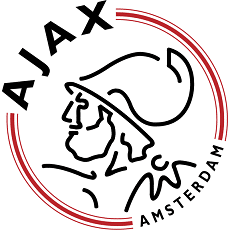 Stadium: Johan Cruijff ArenA (Formerly known as Amsterdam Arena)
Club: Ajax Amsterdam
Capacity: 55.000
Match: Eredivisie 11. February 2018. Ajax-Twente 2-1 (0-0) Goals Ajax: Kluivert, Schøne (Pen) Twente: Tighadouini- Att: 52.443
Comment: My first ever match in the Netherlands. And why not start with biggest club of them all, Ajax Amsterdam. Four times Champions of Europe and so much talent. The tecnical level of the match were very impressive and both teams played some really good football. The match could have gone either way, but Ajax probably deserved the win in the end. Johan Cruijff ArenA, which is the new official name, is a great stadium. Fantastic view from all seats. The seats themselves are also top quality and the whole stadium is build with the supporters in mind. Great experience at the Johan Cruijff ArenA and well worth a visit.
Club website: www.english.ajax.nl
County: Amsterdam – Netherlands

Check out all my Groundhopping matches