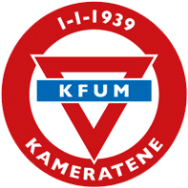 Stadium: KFUM Arena
Info: The stadium was opened in July 2021 with a 3-2 vicory vs. Raufoss
Club: KFUM Kameratene
Capacity: 2.500 (1.650 seats)
Surface: Synthetic
Location: Ekeberg in Oslo. Just South-east of the city center.
Address: Ekebergveien, 1178 Oslo
Match: 2. July 2021 OBOS-Ligaen (2.tier): KFUM Kameratene – Raufoss 3-2 (0-1) 0-1 Banza (45), 1-1 Sanyang (46), 2-1 Sørås (56), 3-1 Taaje (85), 3-2 Race (90) Att: 230
Opening match of the new KFUM Arena, as KFUM moved from Ekeberg Kunstgress 1 on the other side of the road, to their new temporally ground. Eventually they hope to realize the project of building a new permanent home, the KFUM Familiearena. Entertaining match with som nice goals!
Other stadiums: Ekeberg Kunstgress 1 and the new KFUM Familiearena
Club website: www.kaaffa.no
County: Oslo – Norway