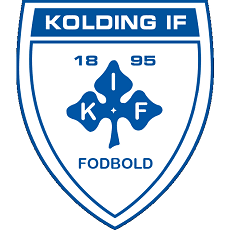 Stadium: Autocentralen Park (Kolding Stadion)
Club: Kolding IF
Info: Kolding IF is working on plans to redevelop Kolding Stadion into a brand new 10.000 capacity arena. The new design was presented in September 2020 and is heavily inspired by the JYSK Park in Silkeborg. Per Lauridsen is the main architect behind the project. However, there are still a lot of work to be done before the stadium can be built. In the coming 9 months, the club hope to secure the necessary approvals from the local government. At the same time, the club will work on securing the funding of the stadium. After that, they can move on to the second stage of the construction plan.
Development stages:
Move the pitch (about 10 meters to the south and 10 meters to the east) and change it to a hybrid-pitch. Install floodlights. The work with the pitch is completed and the floodlights will be installed late 2020
Build the new west-stand (Main-stand)
Build the new north-stand (Includes the away-supporters stand)
Redevelop the existing east-stand and build the new south-stand
The first stage of the building process is already ongoing and will be completed in 2020. After that, Kolding IF hope to start the second stage in autumn 2021. When completed, Kolding Stadion will meet all the specifications and requirements to hosts Superliga matches and UEFA international matches. See illustrations and video below of what will certainly be a fantastic stadium
Status:
July 2021: After Kolding were relegated from 1. division, the progress of the new stadium plans has slowed down. The local politicians are now a bit reluctant to spend the hughe amount of money which is required.
Capacity: 6.100 (1.500 seats) – 2020
Surface: Hybrid-grass (Installed 2020)
Location: In the city Kolding, south on Jylland
Address: Marcus Alle 30, 6000 Kolding
Visited: July 2018
Club website: www.kif-fodbold.dk
County: Jylland – Denmark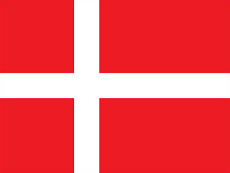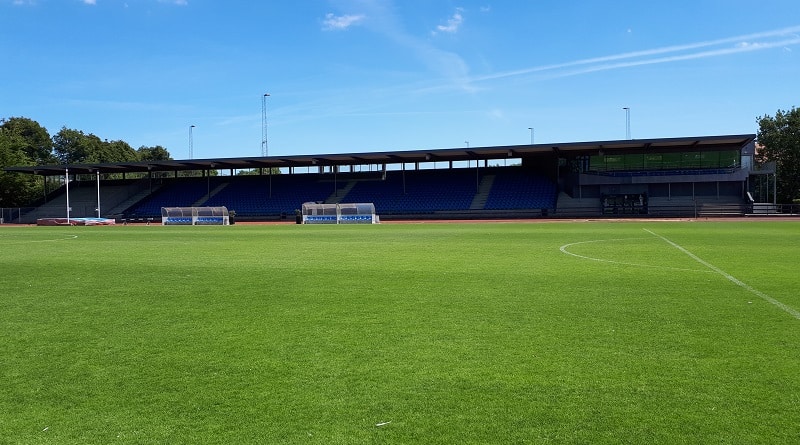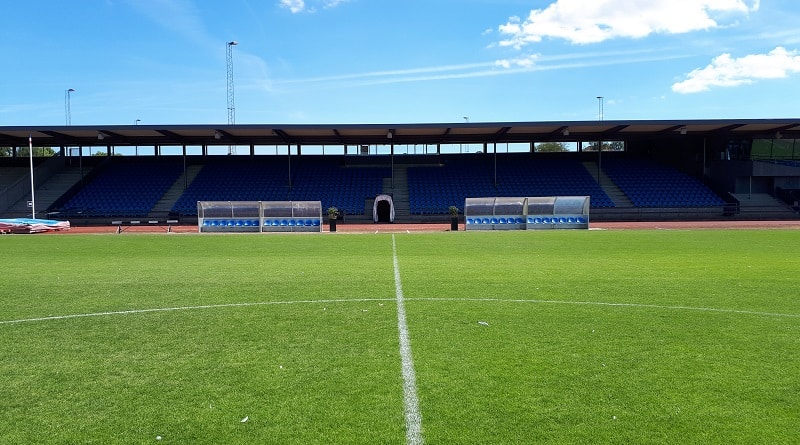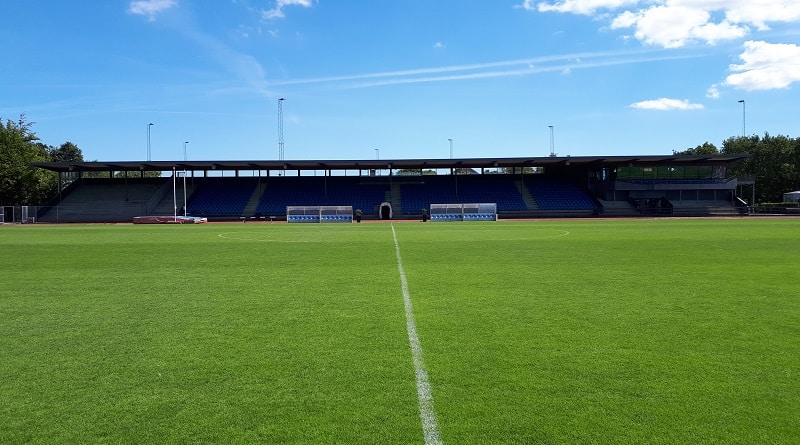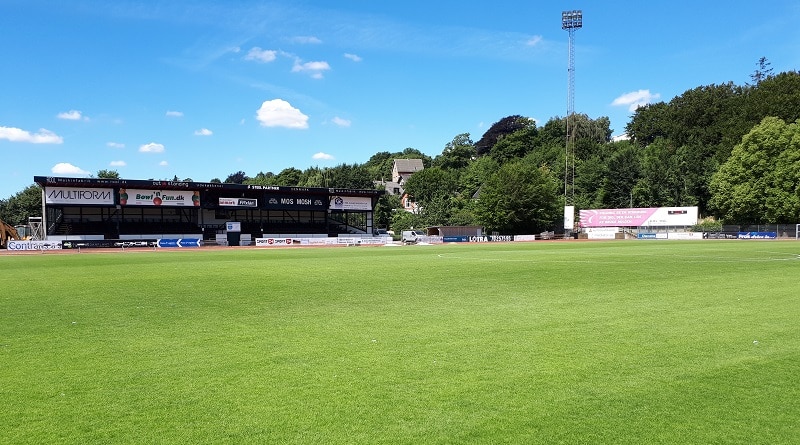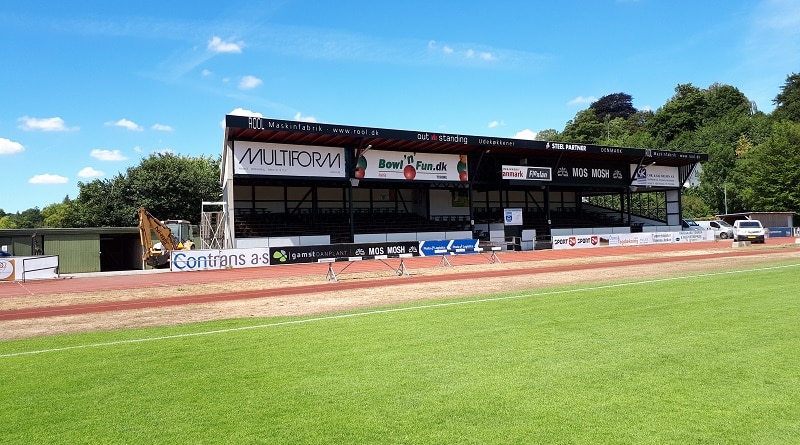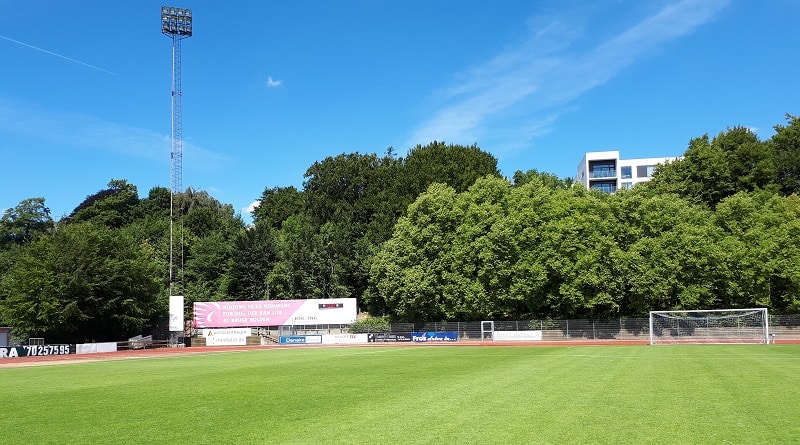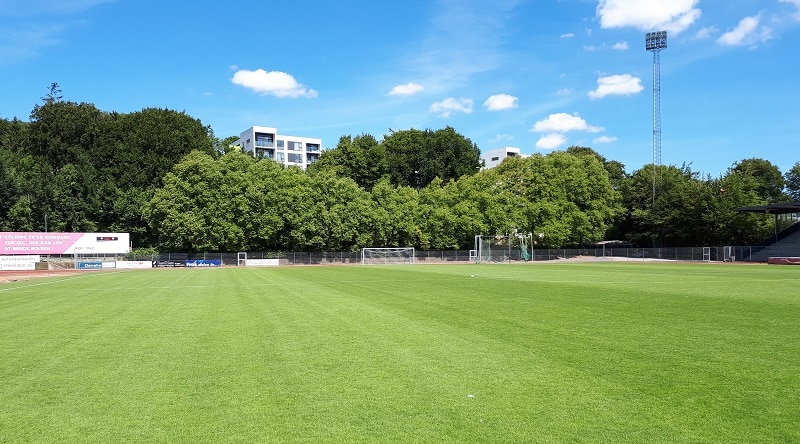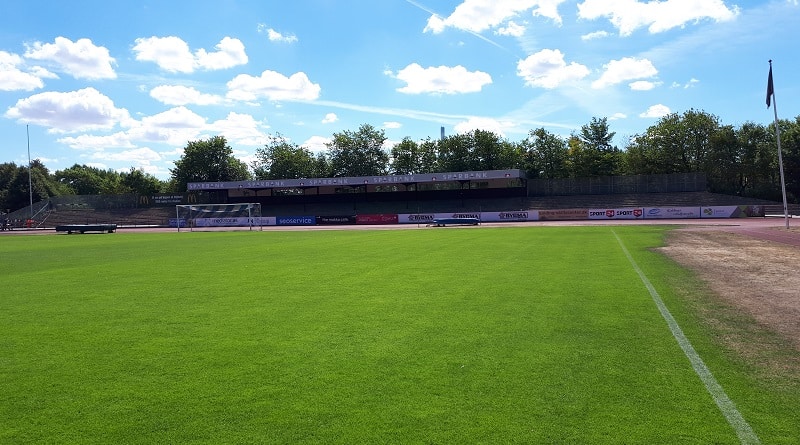 All the stadiums designs: Credit www.kif-fodbold.dk