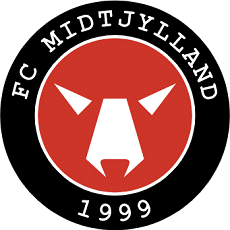 Stadium: MVH Arena
Club: FC Midtjylland
Capacity: 11.809 (7.409 seats)
Surface: Grass
Location: In the city Herning in the middle of Jylland
Address: Kaj Zartows Vej 5, 7400 Herning
Visited: 12. July 2019 Superliga (1. tier) FC Midtjylland – Esbjerg fB 1-0 (0-0) Goal: M. Anderson (90+) Att: 7.310
Report:
First match of the 2019/20 season. A good crowd and great atmosphere as both teams wants to repeat the great last season. MCH Arena is a very nice compact stadium. Proper football stadium. These two sides don't have the large supporter following like the Copenhagen clubs, but they do what they can to make a good atmosphere. Full credit for their efforts!
So, what about the match? The first-half was a little bit about feeling each other and settling in. Esbjerg started brightly, but as the game settled, Midtjylland started to create chances. The hosts went close with a header, but no goals at the half-time.
After the break both sides went for it. Esbjerg created enough to score, but was not clinical enough in front of goal. Intead it was Mitjylland that struck late in the game after a fantastic assist from the Brazilian Evander. The match could have gone either way, but in the end it was the hosts that could celebrate for the three points at MCH Arena
Club website: www.fcm.dk
County: Jylland – Denmark