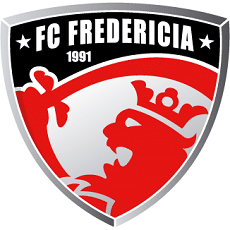 Stadium: Monjasa Park
Club: FC Fredericia
Redevelopment: On 1. May 2020 FC Fredericia announced that the club will increase the capacity with a new north-stand. The local authorities in Fredericia will use 16 million DK from a Covid19 stimulation pack. They see this as a good oppotunity to stimulate local construction business, save jobs, and at the same time lift the stadium, the club and the city. The new stand will have a capacity of 1.400 seats and an away section with a terrace for 500. There will be seperate entrances for the new sections and with that, the club will better the security level. When the new stand is completed, the stadium will also be a step closer to meet the stadium requirements for a potensial promotion to the Danish Superliga.
Construction work started in late August 2020 and is expected to be completed in June 2021, in time for the 2021/22 season.
Capacity: 4.000 (1.200 seats) About 5.000 when the construction-work on Monjasa Park is completed
Surface: Grass
Location: North-west of the city center of Fredericia, south-east on Jylland
Address: Vestre Ringvej 102, 7000 Fredericia
Visited: July 2019
Club website: www.fcfredericia.dk
County: Jylland – Denmark