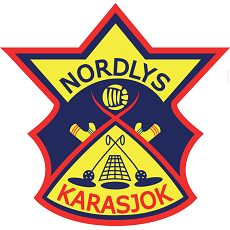 Stadium: Niitoguolba idrettspark
Club: IL Nordlys
Capacity: 1.000
Surface: Syntethic
Location: In the village Karasjok in Lapland, in the inner Finnmark
Address: 9730 Karasjok
Visited: 12. May 2019 4. Division (5. tier) IL Nordlys – FK Sørøy Glimt 1-2 (1-0) 1-0 Laiti (29, Goal), 1-1 Eira (75, Goal), 1-2 Fallsen (92, Goal). Att: 80

Report:

Still snow and cold, deep inside Finnmark, in Lapland. Nordlys will still be wondering how they lost this match. The hosts were 1-0 up at half-time. They had the chance to secure the victory after being awarded a penalty midway through the second-half. But the penalty was missed and the visitors from Hasvik finish the match really strong.
Club website: www.ilnordlys.no
County: Finnmark – Norway