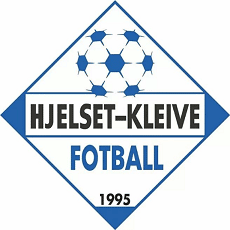 Stadium: Oppdølbanen
Club: Hjelset-Kleive Fotball
Capacity: 1.500
Surface: Grass
Location: In the small village of Hjelset, about 15. kilometers east of the city of Molde
Address: 6450 Hjelset
Visited: 19. May 2019 5. Division (6. tier) Hjelset-Kleive Fotball – Skåla IL 6-0 (4-0) Goal: 1-0 Kristengård, 2-0 Lie, 3-0 Lie, 4-0 Bakken, 5-0 Kristengård (pen), 6-0 Bakken. Att: 140
Comment:

Time for some really lower-league football in one of the most beautiful situated stadiums I have ever been to. 6. tier at Oppdølbanen east of Molde. The snow still sitting on top of the surrounding mountains and a good crowd of about 140 people on this wonderful May afternoon.
On the pitch it was very much one-way traffic. Hjelset-Kleive the better side and you could claerly see why they are chasing promotion this season! The hosts putting together some neath attacking moves and firing on all cylinders the first hour of the match. After that it was all about using the squad. Very friendly atmosphere and great service at the kiosk. This was proper local football as it should be. If you ever visit Molde, you should certainly check if there is a match on at Oppdølbanen!
Other stadium: Kleive Stadion

Club website: www.hjelset-kleivefotball.no
County: Møre – Norway