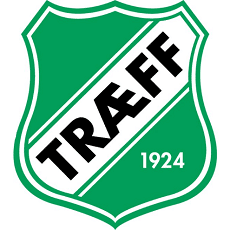 Stadium: Reknesbanen
Club: Træff
Capacity: 1.500
Surface: Syntethic
Location: In the western parts of the city Molde, next to the old Molde Stadion
Address: Moldelivegen 80, 6413 Molde
Visited: 19. May 2019 3. Division (4. tier) Træff – Nordstrand IF 2-1 (0-0) Goals: 1-0 Halsen (49), 1-1 Woldsund (57), 2-1 Samdal (89, goal). Att 100
Comment:
Reknesbanen is the home of Træff, the second largest club in the city Molde. The stadium is situated next to the old Molde Stadium, with a fantastic view of the surrounding mountains. The stadium has a small stand with roof.
The match against Nordstrand was an even affair and the victory could have gone either way. Nordstrand went very close on several occasions before træff clinched the winner in the last minute of the match. Captain Stian Samdal headed home the winner after a well struck corner. The hosts secured all three points at Reknesbanen and Nordstrand had to fly empty handed back to Oslo. You had to feel a little bit sorry for Thomas Holm and Nordstrand. They certainly did enough to deserve something from this match, but it was the hosts that could go home happy this time!
Club website: www.traeff.no
County: Møre – Norway