Southampton – Leicester City 0-9 biggest Premier League away win ever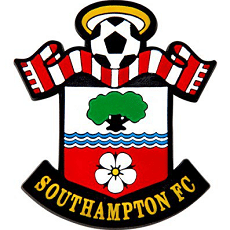 Stadium: St. Mary's Stadium – Att: 28.762
Match: Premier League 25. October 2019 Southampton – Leicester City 0-9 (0-5) Goal: 0-1 Chilwell (10), 0-2 Tielemans (17), 0-3 Perez (19), 0-4 Perez (39), 0-5 Vardy (45), 0-6 Perez (57), 0-7 Vardy (58), 0-8 Maddison (85, goal), 0-9 Vardy (90+4 pen, goal)
Report:
Little did I know that history was to be written this Friday night at St. Mary's Stadium. It was windy, rainy and quite chilly. Nothing suggested that this was going to be a memorable night. Southampton is situated on the south-coast of England. St. Mary's Stadium is in walking distance to the city center.
In heavy rain I made the walk to the stadium, trying to avoid as much as I could to be too wet. I arrived early, and to be honest, it was a long wait to kick-off. It was really chilly.
The match:
In advance, I rated Leicester as favorites in this match. Under Brendan Rodgers, the Foxes now have a great side, while The Saints have been struggling lately. But I was more thinking of a slim victory margin, rather than what was to come! Leicester fired on all cylinders from start and took a deserved lead after only ten minutes of play. In the build up to the goal, VAR spotted a bad tackle from Ryan Bertrand. After the goal, the first VAR sending-off in the Premier League was a fact. Bertrand was clearly not happy with the decision. Only ten minutes later, the visitors had added a second and a third. People started now to leave, with only 19 minutes on the clock. Unbelievable scenes.
Before the half-time break, Leicester had added another couple. The visitors went into the break with a five goals lead! More people were leaving. Leicester showed no interested in slowing down and before a quarter of the second-half was played, the lead was extended to 7-0. The foot was still on the pedal, but the Leicester fans had to wait until five minutes from time for next one. James Maddison beautifully struck home a free-kick. In Added time Jamie Vardy added another goal from a spot-kick, but by then most Southampton fans had left
It ended an incredible Southampton – Leicester City 0-9, a new Premier League and English top-flight ever highest away win. Certainly, a match that neither me nor the Southampton and Leicester fans will never forget!
Website: www.southamptonfc.com
County: Hampshire – England
– Check out all my Groundhopping matches