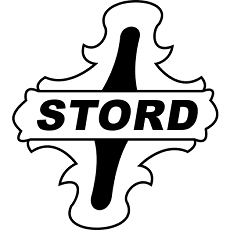 Stadium: Stord Stadion
Club: Stord Fotball
Capacity: 2.500 (850 seats)
Surface: Grass
Location: In the town of Leirvik, south on Stord
Address: Vikahaugen, 5411 Stord
Visited: 24. July 2021. 1. round of the Norwegian Cup: Sord Fotball (4.tier) – FK Haugesund (1.tier) 2-2 (0-1) 7-6 on penaties. 0-1 Fredriksen (23), 0-2 Berg Sande (51), 1-2 Hanssen Grov(68), 2-2 Pedersen (90+4) Att: 790

Stord Stadion is a very nice stadium in the town of Leirvik, south on the island Stord. The main stand is a rather large seating stand. In addition, there is also possible to stand all the way around the ground. On a hot summer's day in July, I visited the ground for the 1. round of the Norwegian cup. The visitors, top club FK Haugesund. On a dramatic afternoon, the hosts came from two nil down, the win it after a penalty shoot-out. Obviously in front of ecstatic home supporters!
Other stadium: Langeland Kunstgrasbane
Club website: www.stordfotball.no/portal/arego/club/241
County: Hordaland – Norway