The New Firm Brøndby IF – FC København 1-2 2019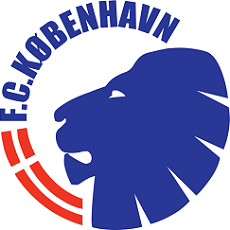 Stadium: Brøndby Stadion – Att: 19.086
Match: The New Firm – Superligaen 14. April 2019:  Brøndby IF – FC København 1-2 (1-2) Goals: 1-0 Hedlund, 1-1 Skov, 1-2 Fischer
Comment:
This is certainly the big one in Denmark. The classical Copenhagen derby between the two biggest clubs in Danish football. The derby is known as "Slaget om København" (The fight for Copenhagen) and The New Firm. Both sets of fans are very passionate and great tifos and pyro always plays an important part in the derby! I had, to say at least, extremely high expectations for this one!
Both sets of fans really shoved up. The visitors got into the stadium about 1,5 hours before the kick-off, and the great Sydsiden stand (The place for the Brøndby ultras) also filled up rapidly. There were a lot of tension and excitement in the air! It was a great build up and when the players entered the pitch, the Sydsiden fans unleashed their great "With fire in the eyes tifo" The Sektion 12 ultras of FCK followed up with some nice tifo themselves. The New Firm really fired up!
The match started brightly for the hosts and the took the lead through Swedish striker Simon Hedlund. But FCK showed why they are top of the table and responded with goals from the start players Robert Skov (Top-scorer in the Danish Superligaen) and Victor Fischer. Brøndby really fighted for it and they came close on several occasions in the second half. But in the end, FCK could celebrate three points in The New Firm and a giant step towards a new league title.
Region: Sjælland – Denmark