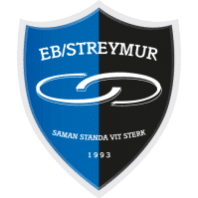 Stadium: Við Margáir
Club: EB/Streymur. (EB/Streymur also play at the Vøllurin í Hólmanum in Eiði)
Capacity: 2.000 (250 seats, 500 when renovation is completed)
Info: The local council in Sunda Kommune decided in February 2018 to make some improvements to the Við Margáir stadium. First of all, the main stand at Við Margáir will be extended. As a result, the stadium will both have an increased seating capacity and it gets more indoor space. An extension of the roof will provide more cover over the stand and make it more comfortable for the fans. Finally, there will be installed new floodlights. This is certainly a major upgrade to the  stadium. The renovation will be completed in 2020, and Við Margáir will then appear as a small state of the art stadium. The stadium really has some stunning surroundings and is well worth a visit!
Surface: Synthetic
Location: In the village Streymes, east on Eysturoy
Address: Streymnesvegur, Streymnes
Visited: September 2018
Club website: www.ebstreymur.fo
Region: Eysturoy – Faroe Islands