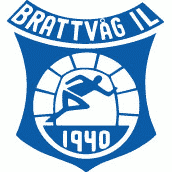 Stadium: Brattvåg Stadion
Club: Brattvåg IL
Capacity: 2.000 (660 seats)
Surface: Synthetic
Location: In the village Brattvåg on the coast of Møre. About 50 km. north of Ålesund
Address: Dalevegen 54, 6270 Brattvåg
Visited: 26. September 2021 Post-Nord ligaen (3.tier): Brattvåg – Tromsdalen 3-2 (2-1) 1-0 Kamel (1), 1-1 Pedersen (14), 2-1 Aakvik Lille-Løvø, 2-2 Grønli (86 pen, Goal), 3-2 Mogensen (90, Goal) Att: 302

Brattvåg is a village between Ålesund and Molde, beautiful situated on the coast of Møre. The club is small, but with lots of passion and hard-working people. I had a great chat with the chairman before the match. He told me about how they build the club bit by bit, within their economic limits. The result is now a great little stadium and an indoor-arena for training. They are also looking into the possibility of building a new club-house.
I visited the small village for the match against Tromsdalen for Northern-Norway. The stadium is surrounded by stunning mountains which really gives it a special atmosphere. It was also to be a great match on the pitch. Both teams played some really nice football and, in the end, it could have gone either way. Tromsdalen pushed for a winner in the final minutes, only to see the host score the winner on a counter-attack. A nice finish to a great afternoon at Brattvåg Stadion!
Club website: www.brattvag-il.no
County: Møre – Norway