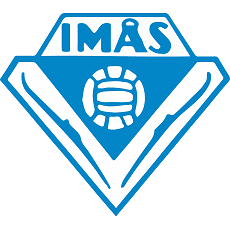 Stadium: PS Anlegg Arena
Club: Imås IL
Capacity: 1.000
Surface: Synthetic
Location: In the Lnadvik area north of the city center of Grimstad
Address: Gjærbrøndveien 250, 4886 Grimstad
Visited: 02. April 2022, 5. Division (6. tier): Imås IL – Flekkefjord FK 1-3 (1-1) 0-1 Abrahamsen (12), 1-1 Jamvold (18), 1-2 Liland (66, pen goal), 1-3 Bruhjell (77) Att: 40
Imås IL is located in the Landvik region north in Grimstad and is the number three club in the city after IL Express and FK Jerv. They have a very nice sports-complex with several football pitches and an indoor arena for multisport. Back in my youth, the main stadium was turned the other way and of course covered with green natural grass! I played several matches here. Nowadays it has been transformed into a modern all-year synthetic pitch and is along with the RSA BIL Arena on Fevik, the two best pitches in Grimstad during the winter.
I visited Imås for a spring match against long-travelling Flekkefjord. The visitors had travelled about two hours for this 6. tier match! The weather was nice, but a cold wind made it a bit chilly! On the pitch Flekkefjord was the best team, but the visitors struggled to put away their chances. It was even at half-time, but after the break the visitors pushed hard. Midway through the second-half they got the reward when Asle Liland scored from the penalty spot. Liland was the dominating player on the pitch, and it was easy to see that he had played on a higher level earlier in his career. Flekkefjord added a third late in the match, and ran out deserved winners. Certainly, a nice match and great atmosphere at PS Anlegg Arena
Club website: www.imaas.no
County: Agder – Norway