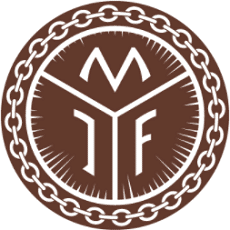 Stadium: Consto Arena (New name from 01.01.2019. Consto has bought the namingrights for 2019-2021. The stadium is formerly known as Isachsen Stadion)
Club: Mjøndalen IF
Capacity: 4.200 (3.000 seats) Consto Arena is under redevelopment in 2019. Temporarly the capcity will be 3.350. See illustrations of the new east-stand below.
Surface: Synthetic
Location: In the city of Mjøndalen, just north of Drammen
Address: Hagatjernveien, Mjøndalen
Visited: 19. November 2017. Promotion Play-off to Eliteserien. Mjøndalen IF – Ranheim Fotball 1-2 Goals: Mjøndalen: Pellegrino, Ranheim: Karlsen & Reginiussen Att: 1.748
Report:
All to play for when Mjøndalen and Ranheim met on Isachsen Stadion (Name in 2017). The winner would earn the right to a two-legged final play-off round against the number 14 in this years Eliteserien. It turned out to be an even game with few chances. Ranheim took an early lead. Mjøndalen struggled to answer, but upped the tempo in the second half. Just around the hour mark, the star-player Pellegrino levelled it. But the visitors came back. A neat finish from Reginiussen made sure Ranheim regained the lead. Mjøndalen pushed for an equalizer, but lacked the edge. In the end it was certainly a well deserved victory for Ranheim.
Club website: www.miffotball.no
County: Buskerud – Norway 
Other matches: