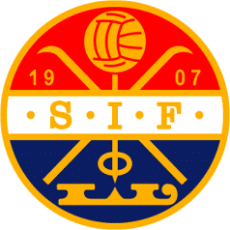 Stadium: Marienlyst Stadion
Club: Strømsgodset IF
Capacity: 8.935 (8.040 seats)
Surface: Synthetic
Location: At Marienlyst in the city of Drammen
Address: Schwartz gate, Drammen
Visited: 19. November 2017. Eliteserien. Strømsgodset IF – SK Brann 2-1 Goals Strømsgodset: Pedersen & Ulland Andersen. Brann: Vega Att: 7.706
Comment:
The second last round of the 2017 Eliteserien. Fourth placed Strømsgodset welcomed fifth placed Brann from Bergen at Marienlyst Stadion. Last home-match of the season for Strømsgodset and both teams still in the fight for the medals. A lot to play for under the floodlights at Gamle Gress. It turned out to be a great game of football. The temperature was below the freezing point, but both teams did their best to keep the crowd warm. Strømsgodset took an early lead through a goal from former Brann player Marcus Pedersen. Both teams created plenty of chances, but Strømsgodset eventually ran out as 2-1 winners in an evenly contested battle. It was certainly a great game of football at Marienlyst Stadion!
Club website: www.godset.no
County: Buskerud – Norway 

Other matches: