FAI Cup final 2019 Shamrock Rovers – Dundalk 1-1 (4-2 Pen) Aviva Stadium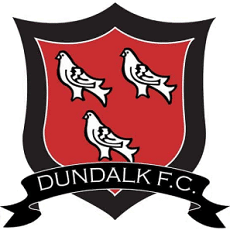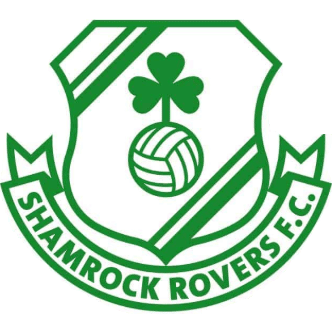 Stadium: Aviva Stadium – FAI Cup final 2019
Club: National Arena
Capacity: 51.700 (All-seater)
Surface: Grass
Location: South-east in Dublin
Address: Lansdowne Rd, Dublin 4
Visited: 3. November 2019, FAI Cup final 2019 Shamrock Rovers – Dundalk FC 1-1 (0-0) 4-2 on penalties. Goals: 1-0 McEneff, 1-1 Duffy (90) Att: 33.111
Report:
The Irish FAI Cup final 2019. Shamrock Rovers had won the cup a record 24 times, but the last championship over 30 years ago in 1986/87. A complete different story for Dundalk FC which is both reigning cup- and league champions. A great crowd of over 33.000 at the Aviva Stadium east in Dublin. Both sets of fans had brought their pyros and Shamrock Rovers also added a great tifo prior to kick-off. It was all set for a great match!
Both teams were really up for it. Having allready won the league by a øarge margin, Dundalk were firm favorites before kick-off. But at the pitch Rovers did everything they could to fight them out of the style. Dundalk never really got going. Chances were few, but the tempo was high and at half-time it was really all to play for. The seond-half was more of the same stuff. Meanwhile both sets of supporters did what they could th cheer their sides. 
When the match was about to enter added time, Rovers suddenly broke through and got a penalty. Aaron McEneff scored (see the goal)and the Rovers players and fans celebrated as if they had won the cup. But there were still some minutes left. Dundalk threw everybody forward and in the dying seconds of the match, Michael Duffy got the equaliser (see the goal). The FAI Cup final 2019 went to extra-time.
Nothing much really happened in the extra 2×15 minutes and in the end the match had to be decided on penalties. Rovers were by far the best team from the penalty spot and finally the Shamrock Rovers fans could celebrate as winners of the FAI Cup final 2019
Club website: www.avivastadium.ie
County: Dublin – Ireland
– See all my Groundhopping matches