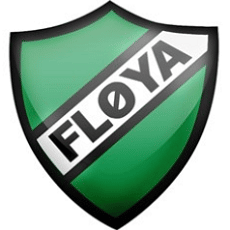 Stadium: Fløya Arena
Club: Fløya IF
Club website: www.floya.no
Capacity: 1.500 (510 seats)
Surface: Syntethic
Location: Just east of the city center of Tromsø (the largest city in Northern-Norway)
Address: Dramsvegen 206, 9010 Tromsø
Visited: 19. October 2019, 3. division (4. tier) Fløya IF – Harstad IL 4-1 (1-1) Goals: 1-0 Olsen (25), 1-1 Ingebrigtsen (43), 2-1 Fitzgerald (70), 3-1 Berg-Johansen (90, Goal), 4-1 Schjetne (90). Att: 110
Report:
All to play for when the two teams from Northern-Norway met in snowy Tromsø. Only one match left of the season after this one. Harstad had to win to have any chance of avoiding relegation. Fløya on the other hand, top of the table and could secure promotion if they won and Finnsnes did not win their match.
Both teams really fought hard for it and when Harstad equalized short before half-time, the match was wide open. The visitors created the first good chance after the break and the hosts was clearly uncomfortable. But Fløya worked their way into the match and gained the initiative as the second-half progressed. The hosts had to wait until added time before the match was dead and buried. It has to be said that in the end it was a deserved victory at Fløya Arena. Finnsnes did win their match so Fløya has to wait until the last round to see if they can gain promotion. For Harstad on the other hand, it is 5. tier football next season.
County: Troms – Norway