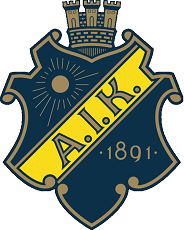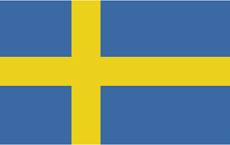 Stadium: Friends Arena
Club: AIK Fotboll
Info: The largest stadium in the Nordics and the home of the Swedish National Team
Capacity: 54.329 (all-seater, 50.653 International matches)
Surface: Grass
Location: In Solna just north of Stockholm
Address: Råsta Strandväg, Solna
Visited: 10. November 2017. World Cup Play-off 1. leg. Sweden – Italy 1-0 Goal: Jakob Johansson Att: 49.193
Comment: It was certainly all to play for when Sweden and Italy met in the first of two matches to decide which team secured a spot in the 2018 World Cup in Russia. In advance it was expected to be an even encounter and it turned out to be exactly that. Italy could have taken a shock lead when Andrea Bellotti saw his free header go just wide in the opening minutes. After that, the first half was checks and balance.
After the interval, Italy tried to raise the tempo. The guest controlled more and more of the play and had a lot of corners. But it was Sweden that took the lead. A shot from the substitute Jakob Johansson took a deflection and sailed in behind Gianluigi Buffon. Friends Arena exploded (See video below). After that, Italy continued to push for a goal. Matteo Darmian came closest when he struck the post (See video below). Sweden held on and secured an important 1-0 victory , as Friends Arena was rocking in joy.

Club website: www.aikfotboll.se
County: Stockholm – Sweden