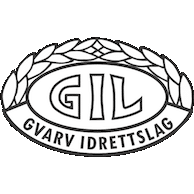 Stadium: Gvarv Stadion
Club: Gvarv IL (Co. team with Kjapp at seniorlevel)
Info: Gvarv IL and Kjapp IL have joined forces at senior level. Some matches are played at Gvarv Stadion and some at Kjapps Sportsplass
Capacity: 2.000
Surface: Grass
Location: Just east of the center of the village Gvarv in Sauherad Kommune. Nortwest of Skien
Address: Gvarv, 3810 Gvarv
Visited: 28. October 2018. Gvarv/Kjapp – Tinn/Rjukan 9-0 (5-0) 7. Division (8. tier) Goals: Kleven 6, Arnesen 2 & Håre Att: 40
Comment: Last league match of the season. It was certainly a beautiful, but very cold day at Gvarv Stadion. The temperature was balancing around zero degrees, but thankfully, the sun provided some much appreciated warmth. The hometeam, a collaboration of the teams from Gvarv and Nordagutu, took on Tinn/Rjukan. The difference in quality showed early and the goals kept coming. As a reult, it ended up with a massive 9-0 victory for the hometeam. To sum up, a cold, but very nice match in Gvarv. Gvarv/Kjapp finally ended up second in the league. Later on, Gvarv/Kjapp went on to play a two-legged promotion play-off against Herøya.  

Club website: www.gvarvil.no
County: Telemark – Norway