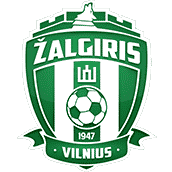 Stadium: LFF Stadium (LFF stadionas, Lithuania Football Federation Stadium. Also stadium of the Lithaunia national team)
Club: Žalgiris Vilnius
Capacity: 5.067
Surface: Grass
Location: Just south of the old town in Vilnius
Address: Stadiono g. 2, Vilnius 02106
Visited: July 18. 2019; Europa League qualification Žalgiris Vilnius – Honvéd Budapest 1-1 (1-0) Goals: 1-0 Antal (18), 1-1 Kamber (62) Honvéd win 4-2 on aggregate. Att: 3.000
Report: 
So what could football be like in Lithuania? This country is really mad about sport, but it is all about Basketball. LFF Stadium is actually the National stadium for football in Lithuania and the capacity of just over 5000 says it all. So, what could a European night in the capital offer?
Honvéd dominated the first match, until Žalgiris struck one back in the dying minutes. 3-1 victory for Honvéd, but a lifeline for Žalgiris. Would it be enough to encourage the homefans to turn up for the return?
Well, I guess the answer would be yes! The hosts really believed they could turn the result around and started very encouraged. After only 18 minutes they took the lead and the stadium was rocking. Žalgiris kept attacking and really put pressure on their more famous opponents.
After the break, reality struck Honved, and the visitots stepped it up. They got a deserved leveler and then pretty much controlled the rest of the match. Žalgiris had a lot of possession and half-chances. But in the end, Honved progressed to the next round, quite controlled. Full credit to both sets of fans for making it a fantastic atmosphere at LFF Stadium!
Club website: www.fkzalgiris.lt
County: Vilnius – Lithuania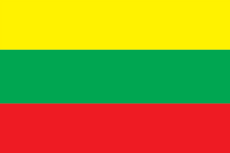 – Check out all my Groundhopping matches