Stadium: M.U.S Stadion Sandskogan (MUS Stadion was build and opened in 2020)
Club: Stjørdals-Blink
Capacity: 2.000 (960 seats)
Surface: Synthetic (Environment-friendly version)
Location: Just north of the city center of Stjørdal
Address: Stokkanvegen 18D, 7500 Stjørdal
Visited: 25. July & 3. August 2020 OBOS-ligaen: Stjørdals-Blink – FK Jerv (1-0) Goals: 1-0 Lillbo (Pen 16), 2-0 Lillebo (54), 2-1 Pibe (73), 2-2 Wichmann (Pen 75)
Comment: From sunny and hot Oslo, I flew up to rainy Stjørdal on a Monday night. The airport of Trondheim is actually located just 5 kilometers away from the brand-new M.U.S Stadion Sandskogan in Stjørdal. Arriving at the airport two hours prior to kick-off, I walked towards the city. It took me about 30 minutes to reach the city center, were I found the local sports bar. I enjoyed a couple of beers there and had a great chat with the owner and passionate Stjørdals-Blink fan.
I turned out to be an even and very entertaining match. Both teams had their chances and the hosts took the lead on a penalty from the goal machine Mats Lillebo. After the break Jerv got an early penalty. Campos stepped up, only to see his effort saved by Blink goalie Frenderup. Shortly after the hosts doubled their lead. Frenderup found Lillebo and the striker made no mistakes. Jerv had to push forward and as the half progressed, Blink ran out of energy. A quick double made sure that Jerv made a good comeback. It ended 2-2. In the end a share of the points was probably a fair result at M.U.S Stadion Sandskogan.
Before the match:
Club website: www.blinkfotball.no
County: Trøndelag – Norway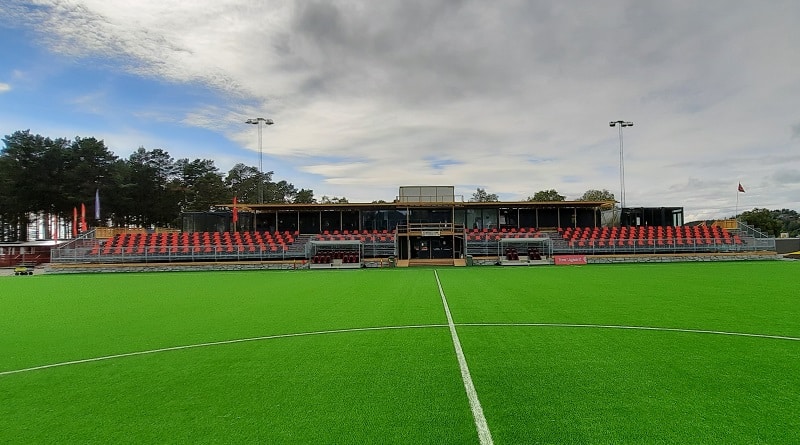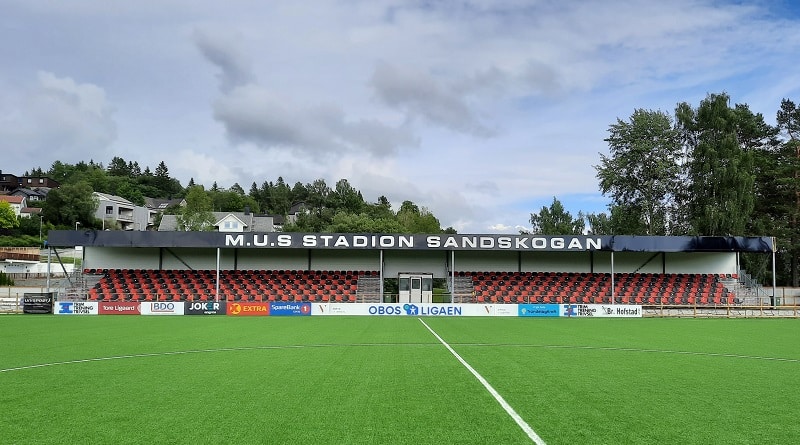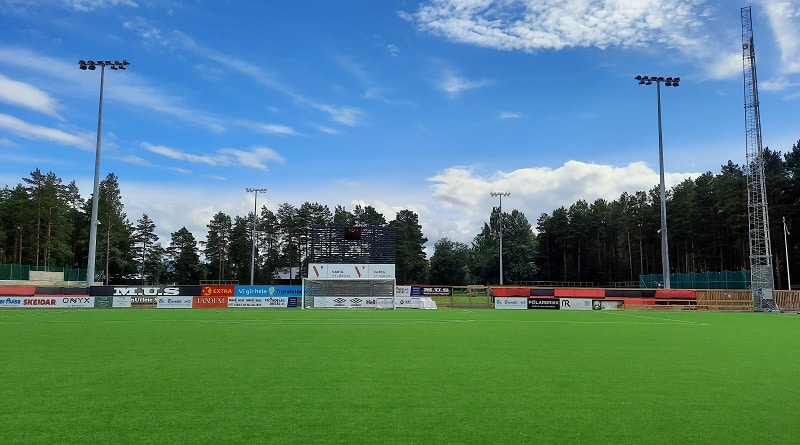 m