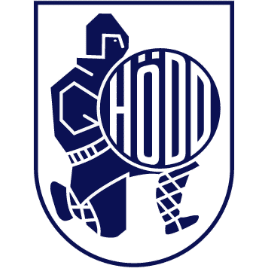 Stadium: Høddvoll (Opened 13.04.2015)
Club: IL Hødd
Capacity: 4.081 (3.081 seats)
Surface: Synthetic
Location: Just north-east of the city center of Ulsteinvik
Address: Ringen 18, 6065 Ulsteinvik
Visited: 26. July 2020 PostNord-ligaen (3.tier): IL Hødd – Kjelsås IL 0-0 (0-0) Att: 200 (Covid19 limit)
Comment: I was a lucky to get the opportunity to visit Høddvoll on my Norwegian summer vacation this year. IL Hødd comes from a small place called Ulsteinvik, but has a rich history. They have played several years in the Norwegian top-flight and back in 2012 they won the Norwegian Cup. In 2015, the beautiful new Høddvoll Stadium was opened.
I visited Høddvoll for a third-tier match against Kjelsås from Oslo. Both teams have ambitions of promotion, so it was an important match. Unfortunately, due to the Covid19 situation, the attendance was limited to 200. On the pitch both teams put in a good shift and both sides could have scored. But in the end, a draw and a share of the points was probably a fair result. I have to say I would love to come back to this wonderful stadium again. Next time, hopefully with a normal sized crowd!
Club website: www.hodd.no
County: Møre – Norway