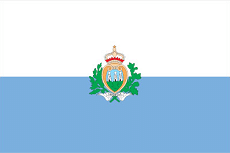 Stadium: San Marino Stadium
Clubs: Mainly used by the San Marino National Teams. The San Marino Cup Finale is being played here every year
Capacity: 6.664 (All-seater)
Surface: Grass
Location: In the village Sellavalle in San Marino
Address: 47899, San Marino
Visited: 18. November 2018 Nations League San Marino – Belarus 0-2 (0-1) Goals: Drahun & Saroka Att: 1500
Comment: My first ever match in the tiny Republic of San Marino. San Marino, the European national team with the worst record ever, against an improving Belarus side. The match had only one outcome, but even if the tension and excitement wasn't the highest, it still turned out to be a nice match. It is very strange to watch a team that almost certainly always will lose, but San Marino really did what they could and fought hard all match. The crowd went frantic every time the minors put together some passes. It was certainly a strange experience. In the end Belarus won it quite easily and in truth should have scored some more goals at the San Marino Stadium.
Club website: www.fsgc.sm
County: San Marino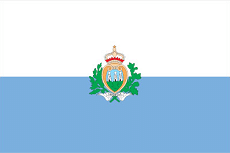 Check out all my Groundhopping matches