Stadium: Stadsparksvallen
Club: Jönköpings Södra IF

Info: In the period 2020 – March 2022, Stadsparksvallen is undergoing major renovations to be upgraded to a modern football stadium and meet the requirments to play top tier football in Sweden. The renovations is divided into three stages. See illustration further down the page. The renovations include a brand new north-, and east-stand, as well as major upgrading on the south- and west-stand. When completed, there will be roof on all stands and the capacity will be about 7.300. The stadium will have a brand new modern synthetic pitch and the VIP area will be significantly increased. The renovations is expected to be completed in time for the start of the 2022 season. This is also Jönköpings Södra IF 100 years aniversary!

Capacity: 6.200
Surface: Grass
Location: Just west of the city center of Jönköping
Address: 553 13 Jönköping
Visited: 23. July 2019 Superettan (2. tier) Jönköpings Södra IF – Västerås SK 2-1 (1-0) Goals: 1-0 Edin Hamidovic (36), 2-0 Edin Hamidovic (50), 2-1 Douglas Karlberg (81) Att: 2.514
Report:
Second tier in Sweden from the old Stadsparksvallen stadium. The stadium is one of the classic ones, build in 1902 and today not really up to modern standards. But the stadium has a lot of charm and heart. the match I went to was played during the public holiday, so I was a bit curious to see how that would effect the number that turned up in the stands!
Hot weather, about 25-26 celsius made it tough for the players. But both teams really fought for it. The hosts went 1-0 up in the frrst-half. A second goal right after the interval, looked to have secured an easy three points. Västerås really struggled to create anything, but with about twenty minutes left, the match changed rythm. Västerås got a goal back and then pushed hard for another. But the hosts held on, and won a deserved victory at Stadsparksvallen
Club website: www.jonkopingssodra.se
County: Jönköpings län (Småland) – Sweden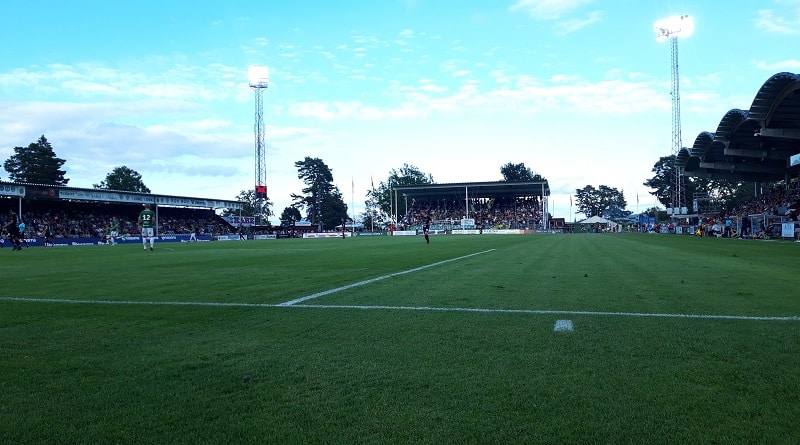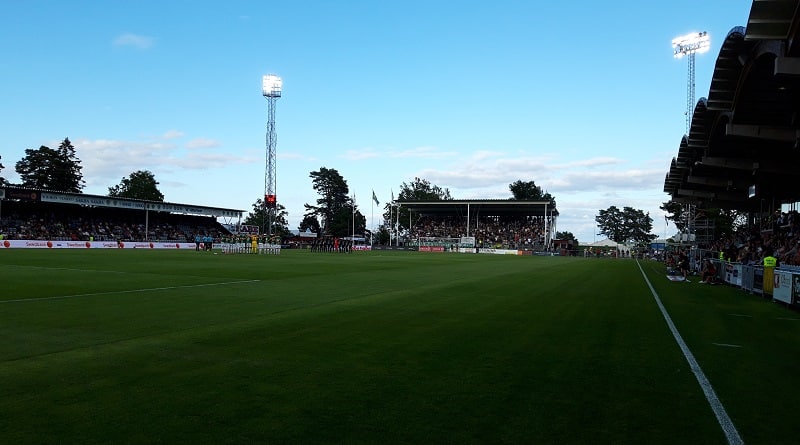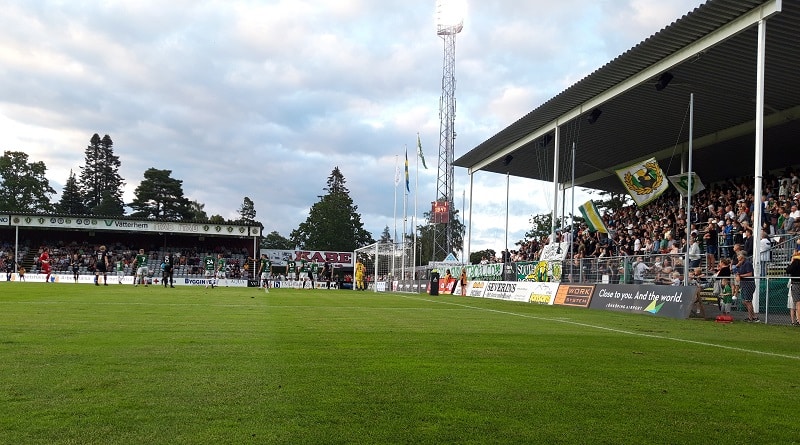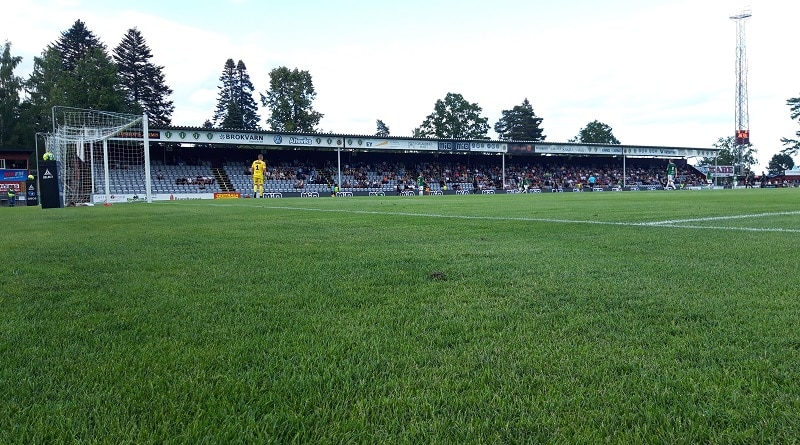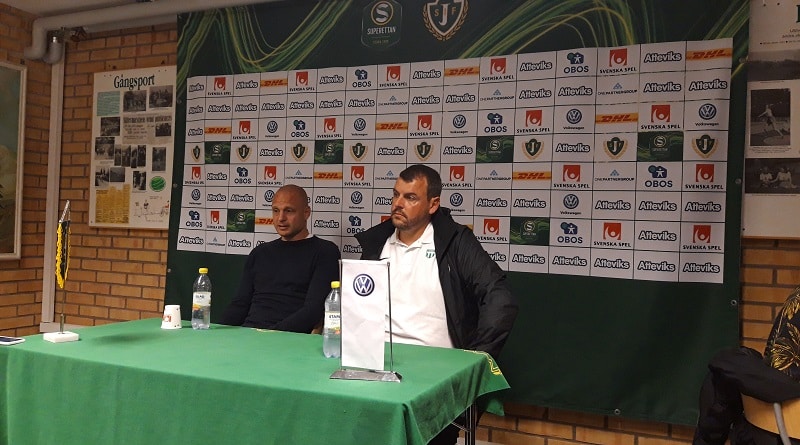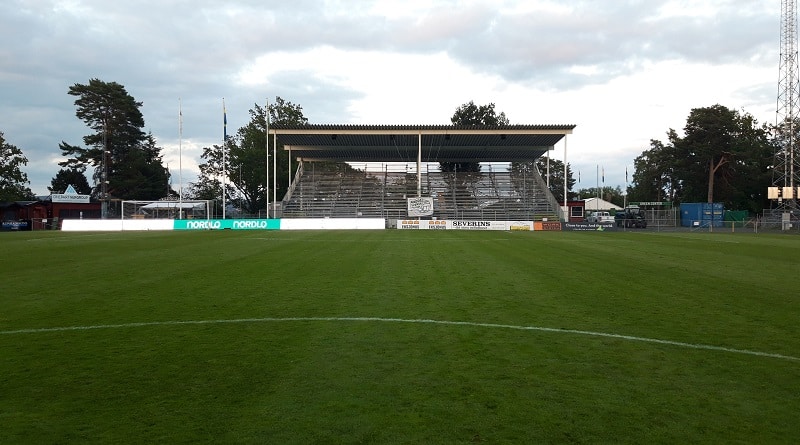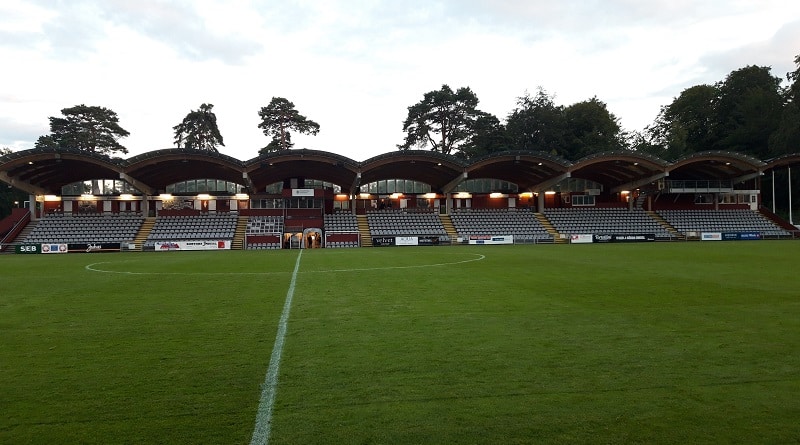 Illustrations of the major renovation 2020-2022: www.jonkoping.se and BSV arkitekter & ingenjörer