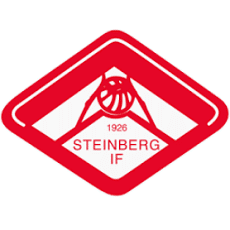 Stadium: Steinberg Idrettspark (Locally known as Krampeløkka)
Club: Steinberg IF
Capacity: 1.500
Surface: Grass
Location: In the village Steinberg, just west of Mjøndalen
Address: Steinbergveien, 3053 Steinberg
Visited: October 2018. + 10. June 2019 4. Division (5. tier) Steinberg IF – Svelvik IF 1-5 (0-3) Goals: 0-1 Dammen, 0-2 Dammen (Pen, see video), 0-3 Dammen, 0-4 Brekke-Hansen, 0-5 Pedersen, 1-5 Haroun Att: 30
Comment: Steinberg has really been struggling this season and a comfortable victory for Svelvik was expected. The visitors didn't waste any time and after the first 30 minutes, they were already three goals up. An easy Svelvik victory in great summer weather at Steinberg.

Club website: www.steinbergif.no
County: Buskerud – Norway