UEFA Europa League final 2019 Chelsea-Arsenal 4-1 Baku Olympic Stadium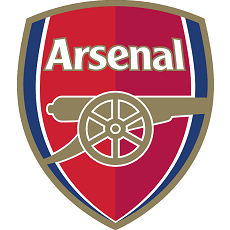 Stadium: Baku Olympic Stadium
Club: Azerbaijan National Team and Qarabağ European matches
Capacity: 69.000 (all-seater)
Surface: Grass
Location: North-east in the Baku, the capital of Azerbaijan
Address: Heydar Aliyev, 323, Baku, Azerbaijan
Visited: 29. May 2019 UEFA Europa League final 2019: Chelsea-Arsenal 4-1 (0-0) Goals: 1-0 Giroud, 2-0 Pedro, 3-0 Hazard (pen), 3-1 Iwobi, 4-1 Hazard Att: 51.370
Comment:
The UEFA Europa League final 2019. What a special occasion! An all-English affair this year and the first time ever that two teams from the same city meet in a final. The two London clubs Chelsea and Arsenal made the long journey from west to east. The weather was nice and all was set for a good match. The kick-off was as late as 23.00 local time, meaning that the temperature also was perfect for football at around 20 Celsius.
The first half was all about risk limitation and feeling each other. A couple of half-chances, but otherwise low tempo and at times actually quite boring.
After the interval the match exploded. Chelsea stormed out and never looked back. The west-enders did not need many chances, but after all that is what quality is all about. Arsenal had no response and Sarris blue army crashed all hopes of Emerys men. Eden Hazard, probably in his last match for Chelsea, where the dominant player. Absolutely brilliant through-out the whole match! Chelsea and the fans could really enjoy the last 20 minutes of the match. In the end it was certainly a well-deserved Europa League final 2019 victory for Chelsea!
Website: www.finalbaku2019.az
County: Baku – Azerbaijan
Check out all my Groundhopping matches