Ülker Şükrü Saracoğlu Stadyumu Fenerbahçe – Antalyaspor 3-1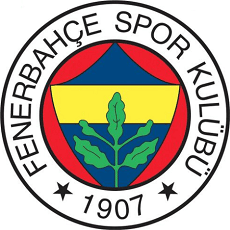 Stadium: Ülker Stadyumu Fenerbahçe Şükrü Saracoğlu Spor Kompleksi – 2019 (Şükrü Saracoğlu Stadyumu)
Club: Fenerbahçe SK
Capacity: 50.509 (all-seater)
Surface: Grass
Location: On the Asian side of the city of Istanbul
Address: Zühtüpaşa Mh, Kızıl Toprak, Bağdat Cd., 34724 Kadıköy/İstanbul
Visited: 26. May 2019 Spor Toto Süper Lig (1. tier): Fenerbahçe SK – Antalyaspor 3-1 (1-1) Goals: 1-0 Zajc, 1-1 Erdinc, 2-1 Elmas, 3-1 Moses (video of the goal) Att: 35.000
Comment:
My first match ever in Turkey and also my first match ever in Asia! This was the last match of the season. The legendary Fenerbahçe SK has really struggled this season, but an improvement over the past weeks, meant that a victory would secure a finale 6. position in the league.
Great atmosphere before the match and an early lead for Fenerbahçe made the stadium rocking. After the goal, the visitors showed why they are sitting high in the table this season. They got a deserved equalizer and could even have scored more. The Fenerbahçe crowd was surely not too happy when the teams went into the break. In the second half Antalyaspor looked like they wanted it the most, but it was eventually Fenerbahçe that clinched the victory at Şükrü Saracoğlu Stadyumu. Goals from Elmas and Moses (see video below) secured a 3-1 victory. You certainly have to feel a bit sorry for Antalyaspor, they did deserve something from this match.
The season is now ended in Turkey. The Fenerbahçe fans will surely hope for a better season next time around. The most applause throughout the match, was actually given to French midfielder Mathieu Valbuena. The little playmaker did not play, but he made the walk of honor around the pitch before the start of the match. (see video) Şükrü Saracoğlu Stadyumu is certainly a fantastic stadium and the great fans are really an attraction of its own!
Club website: www.fenerbahce.org
County: Istanbul – Turkey
See the list of all my Groundhoppig matches!