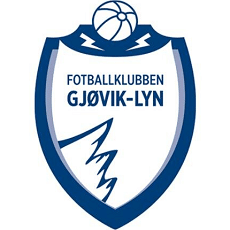 Stadium: Gjøvik Stadion
Club: FK Gjøvik-Lyn
Capacity: 4.000 (900 seats)
Surface: Syntethic
Location: Walking distance from the city center of Gjøvik
Address: Oscar Nissens gate 2, 2821 Gjøvik
Visited: 2. May 2019 1. round of the cup: FK Gjøvik-Lyn (4. tier) – Ullensaker/Kisa IL (2. tier) 2-3 (0-1) Goals: 0-1 Henriksen, 1-1 Jansen (see video), 1-2 Torp, 1-3 Søreide, 2-3 Skogli. Att: 150
Comment:

The first round of the cup and the chance for the smaller teams to face some more famous opponenets. Gjøvik-Lyn has ambitions of climbing in the league system themselves and the team from the western shores of Mjøsa put on a good display against the visitors from Jessheim. The match was even all the way and with some more quality finishes, the result could have been different. Certainly great entertainment at Gjøvik Stadion!
Club website: www.fkgjoviklyn.no
County: Oppland – Norway