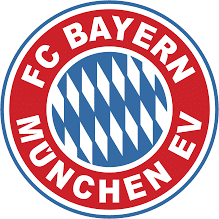 Stadium: Allianz Arena – Att: 75.000
Match: 21. February 2020, 1. Bundesliga (1.tier): FC Bayern München – SC Paderborn 3-2 (1-1) Goal: 1-0 Gnabry (25), Dennis Srbeny (44), 2-1 Robert Lewandwski (70), 2-2 Sven Michel (75), 3-2 Robert Lewandowski (88)
Report:
Top against bottom at the mighty Allianz Arena north in Munich. The stadium is located about 25 minutes with the tube north of the city center. Everything about FC Bayern München signals that they are the greatest club in Germany. The match against rock-bottom Paderborn should have been a formality and a Friday-night party. But this turned out to be a whole different story.
As usual the stadium was packed and sold-out. 75.000 people expected a lot of goals, but for most of them it was a surprise that the visitors should ship in a couple as well. The match was exciting from start to finish. FC Bayern clearly a better side and the hosts created a lot of chances. But Paderborn was very efficient and deadly on the counter. It was levelled until Robert Lewandowski struck the winner only minutes from time. Full credit to Paderborn, but in the end certainly a deserved victory for FC Bayern München at the Allianz Arena.
Website: www.fcbayern.com
County: Bayern – Germany
– Check out all my Groundhopping matches