Hamburger Stadtderby 2020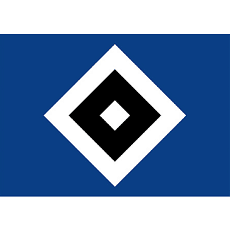 Stadium: Volksparkstadion – Att: 57.000 (sold-out) – Hamburger Stadtderby
Match: 22. February 2020, 2. Bundesliga (2.tier): Hamburger SV – FC St. Pauli 0-2 (0-2) Goal: 0-1 Henk Veerman (20) 0-2 Matt Penney (29)
Report:
Even at 2. tier, the Hamburger Stadtderby is one of the biggest matches in German football. I expected something special, but this one is really something more. Hamburg is the second-largest city in Germany and the seventh largest in the European Union. The port of Hamburg is the largest in Germany, third-largest in Europe and the most significant economic unit in the city. For a city of this stature, it is an absolutely disgrace not to have even one single club in the Bundesliga.
In the start of the 1980's Hamburger SV was one of the best clubs in world and they even won the European Cup back in 1983. Nowadays only a great stadium reminds one of the stture of the club. The new Volksparkstadion was opened in 2000 and has a capacity of 57.000
So, I really knew that these two clubs and fan-sets dislike each other, but I couldn't imagine that it should be this bad. You could feel the tension all the way on the train and the three kilometer walk to the stadium. When arriving at the stadium, there were police everywhere. The St. Pauli fans were heavily guarded by hundreds of police officers as they had been accompanied all the way from the Reeperbahn to Volksparkstadion.
When I entered the stadium and walked up to the second tier, I withnessed three police-officers lying on top of two HSV ultras and handcuffing them. When I got into the stands the police were chasing supporters of both teams. Quite dramatic scenes. Fortuanately the worst part of it settled down quite fast, but there were really a lot of tension in the air all the way up to kick-off.
The match
The match was a battle. Both teams created a lot of chances, but only FC St. Pauli managed to score. You had to feel a bit sorry for HSV though. The hosts struck the woodwork twice and created a lot of chances, but it was not to be. The day was braun and white, and the visitors could bring all three points and a lot of pride and bragging-rights back to Reeperbahn.
However, for all Groundhoppers, do not hesitate. This is a fantastic derby by all means. So, in my mind there is no doubt, the Hamburger Stadtderby really needs to be on your bucket-lists!
Website: www.hsv.de
County: Hamburg – Germany
– Check out all my Groundhopping matches