Camp d'Esports Lleida Esportiu – Espanyol 0-2 2019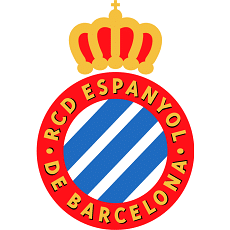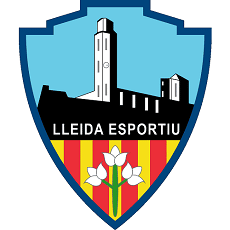 Stadium: Camp d'Esports Lleida Esportiu – Att: 3.000
Match: Copa del Rey (Spanish Cup) 19. December 2019: Lleida Esportiu – Espanyol 0-2 (0-0) Goals: 0-1 Wu Lei (53), 0-2 Wu Lei (90)
Report:
It was time for Spanish Cup, in the city Lleida. The city is situated north-west in Catalunya. Espanyol from Barcelona, bottom of the Primera Division, against Lleida Esportiu from the third tier. I went quite early to the stadium, to buy me a ticket.  The sale opened about two hours prior to kick-off. I bought a ticket on the short side, were the singing home-supporters were located. The ticket was quite pricy at 25 euros. I could probably have got one cheaper, had I bought it some days prior to the match.
After buying my ticket, I headed for the old city. It's a short walk of about 15 minutes. The city of Lleida is very famous for the Old Cathedral, also known as "Castle of Lleida". It is even included in the badge of Lleida Esportiu. The Cathedral sits on the top of a hill, and offers great views over the city and the surrounding district. It is certainly well worth a visit!
After a nice sightseeing I went to the bars next to the stadium, to have a beer or two! The atmosphere was very good and the gates of the stadium was just across the street. The stadium has a capacity of about 13.500. With only about 3.000 people inside the gates, it was plenty of space to grab a seat of your own choice.
The match:
The first-half of the match was a quite even affair. Chances were few and both sides went into the interval break without any goals. The rain started to pour down and the crowd had to seek shelter under the top tier of the stand. In the second-half, Espanyol upped their game and showed the difference in class. However, the visitors from Barcelona had to wait until the last minute of the match to get the killer second goal. In the end it has to be said that it was a deserved victory for Espanyol. Certainly an entertaining night at Camp d'Esports in Lleida.
Website: www.lleidaesportiu.cat
County: Catalunya – Spain
– Check out all my Groundhopping matches