Szamosi Mihály Sporttelep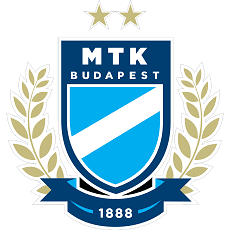 Stadium: Szamosi Mihály Sporttelep – Att: 700
Match: Nemzeti Bajnokság II (2. tier) 09. February 2019: Soroksár SC – MTK Budapest FC 3-4 (2-1) Goals: 1-0 Orosz (11), 1-1 Palincsar (12), 2-1 Lorinczy (17), 2-2 Cseke (61), 3-2 Orosz (71), 3-3 Baki (86, Goal), 3-4 Prosser (90)
Report:
A beautiful Sunday in Budapest and some spare time. Well, what do you do? Find a match! So, I took the tram and the train some 15 km. south of the city center of Budapest to the Soroksár area. Szamosi Mihály Sporttelep is an old and worn-down stadium. Half of the stands are actually closed down, so the capacity is probably down to about 1500. No problem for this match!
I arrived early and bought myself a ticket for 1000 Forints. About 3 euros. It was only after I had entered the stadium that I found out that the ticket was in the away stand. Well, not a problem at all. We were at the sunny side and a good showing from the MTK fans meant good atmosphere throughout the match.
The league leaders MTK really had to fight hard for this one and the had to wait until added time to grab the winner. Great old-school stadium, so don't hesitate to make the trip if you are in Budapest!
Website: www.soroksarsc.hu
County: Central Hungary – Hungary

– Check out all my Groundhopping matches