Copa Libertadores final 2018 Superclasico River Plate – Boca Juniors 3-1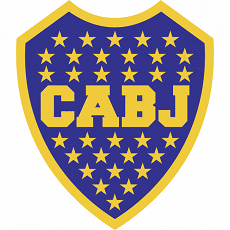 Stadium: Estadio Santiago Bernabeu
Club: Stadium of Real Madrid
Capacity: 81.000 (All-seater) The capacity was significantly reduced during the Superclasico
Surface: Grass
Location: North in Madrid, in the finance area. Not far away from the airport
Address: Avenida de Concha Espina, Madrid
Visited: 9. December 2018 Copa Libertadores final Superclasico second leg. River Plate – Boca Juniors 3-1 (0-1) After extra time. Goals River: Pratto, Quintero & G. Martinez (see video of the goal below) Goal Boca: Benedetto Att: 72.000
Background:
After a dramatic first leg at La Bombonera (2-2), weeks of trouble followed. Finally it was decided that the second leg of the Copa Libertadores final 2018 Superclasico was to be played at Estadio Santiago Bernabeu in Madrid. I could simply not resist the temptation of a trip to the Spanish capital. A great bonus was that I had the opportunity to see the Catalan derby on the Saturday and then travel to Madrid the day after. 
The atmosphere:
What a fantastic trip it turned out to be. It was all about partying and enjoying this amazing encounter. 4000 policemen made sure the security was taken care of and I didn't see any trouble at all. It took almost an hour to get into the area around Santiago Bernabeu. But when I finally entered this zone, it was all very friendly. For instance were fans from both teams sitting along each other on the long sides. The atmosphere was based on mutual respect as fellow fans, but frantic! And the hate was in the air, after all this is one of the worlds most fearsome derbies! Everybody inside the great Santiago Bernabeu where pumped up and ready to go. 
The match:
Once the referee started the match, the fireworks literary started for real. The tackles flew and the tempo was high. Both teams fighted for much more than the trophy. This match was above all about the pride and being able to hold your head high. The match itself was an even encounter. Boca took the lead shortly before the half time, but River came back strong in second half. The red and white got a deserved equaliser. The awaygoals rule was not in play and the match went to extratime. The sending-off of the Boca midfielder Barrios early in the first period of extratime, was the decisive moment of the match. After that, River started dominating and eventually ran out 3-1 winners.
In conclusion it definitely was an amazing football experience. In other words, one that I will rate high up there among my best. However, I certainly hope that I one day will be able to travel to Argentina for the real deal!
Club website: www.cariverplate.com.ar & www.bocajuniors.com.ar
County: Madrid – Spain