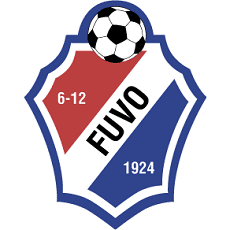 Stadium: Funnefoss Stadion
Club: Funnefoss/Vormsund IL (FUVO)
Capacity: 1.500
Surface: Syntethic and grass
Location: In the village Oppakermoen, northeast on Romerike. About 50 km. from Oslo
Address: Fuvo-vegen, 2166 Oppaker
Visited: March 2019
Match: 30. March 2019 4. division (5. tier) FUVO – Eidsvold IF 2-1 (0-1) 0-1 Johansen Kristiansen, 1-1 Shurdhiqi & 2-1 Brenna Att: 90
Match comment:
Dramatic match between two of the main promotion contenders in this division at the artificial pitch. Local rivals and it was both a lot of pride and important points on stake. The visitors took an early lead and were the better side in the first half. But the hosts worked their way into the match. It looked like it was all over when FUVO got a player sent off in the start of the second half. But they kept fighting and the reward was to come. On the hour mark, Shurdhiqi headed home the equalizer. Eidsvold then upped the tempo and started creating chances. The visitors came close on several occasions, but never managed to put a second goal behind the FUVO keeper Thomsen. In clear contrast, FUVO striker Kim-André Brenna scored on the counter and the hosts ran out with all three points
Match: 6. May 2023 3. division (4. tier) FUVO – Eidsvold Turn 0-1 (0-1) 0-1 Herman Jappée Henriksen Att: 250
Match comment:
A beautiful Saturday afternoon at the grass pitch. Local derby at 4. tier in front of a good crowd of about 250. Nice match-programme included in the entrance fee of 100 NOK. Really enjoyed this one and also bought a tasty hamburger from the barbeque. On the pitch, Turn were the programmed favorites. The visitors showed a little more quality and won it narrowly against a hard-working FUVO side.
Club website: www.fuvo.no
County: Akershus – Norway