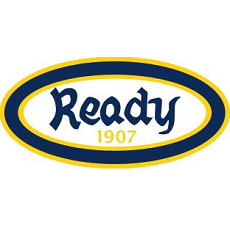 Stadium: Gressbanen
Club: Ready
Info: During the winters, they lay ice on the pitch and the stadium is the home of Ready bandyteam
Capacity: 1.200
Surface: Syntethic
Location: In the western parts of Oslo
Address: Stasjonsvn 24, 0773 Oslo
Visited: 13. October 2018. Ready – SK Træff 1-3 (0-3) 3. Division (4. tier) Goal Ready: Gram-Caspersen Goals Træff: Samdal 2 & Jonassen Att: 60
Comment: As they fight to avoid relegation, Ready certainly needed three points this saturday afternoon av Gressbanen. In contrast, Træff sitting comfortable in third position of the table. Promotion was however not within reach for the club from Molde, so they really had little to play. It was therefore a bit surprising when the guests opened very strong. Before two minutes where played at Gressbanen, Stian Samdal found the net with a low shot. The Ready players looked very nervous and Træff started to dominate. Before the brake, the visitors had increased their lead to 3-0 and was in total control.
After 54 minutes the match reached a turning point at Gressbanen. After a dead-ball situation in the Træff area, the Træff defender Henrik Andersen-Gott suddenly kicked a Ready player lying on the ground. The referee had no other option than showing a correct straight red.  The match certainly changes character and Ready started to dominate. The hosts got a goal back, but it was too little too late. In the end the visitors from Træff went home from Gressbanen with a deserved victory.
Club website: www.ready.no
County: Oslo – Norway