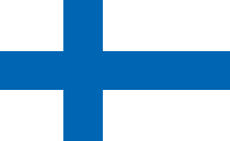 Stadium: Olympiastadion Helsinki (Helsinki Olympic Stadium)
Club: The stadium is at multi-purpose venue and national arena for Finland football and athletics
Capacity: 36.000 (all-seater) Capacity when the stadiums re-opens in 2019 after major renovations
Surface: Grass
Other info: The Helsinki Olympic Stadium is the largest stadium in Finland and national stadium for football and athletics. In 1952 the stadium hosted the Summer Olympics. Opened in 1938, the stadium currently undergoes major renovations. The work started in spring 2016 and is expected to be completed in 2019. The capacity will be 36.000 all-seater after the renovations and all seats will be covered by roof. According to the stadiums official website, "the stadium is expected to attract about one million visitors every year. The Stadium has been characterized as the world's most beautiful Olympic Stadium, and what is exceptional about it is the fact that the Olympic buildings are in active use".
Location: Close to the city center of Helsinki
Address: Paavo Nurmen tie 1, 00250 Helsinki
Visited: TBA
Club website: www.stadion.fi
County: Uusimaa – Finland 

Graphics and information credited to www.stadion.fi