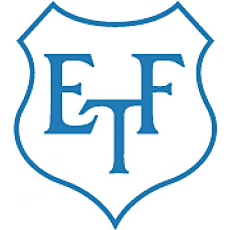 Stadium: Myhrer Stadion
Club: Eidsvold Turn Fotball
Capacity: 1.500 (154 seats)
Surface: Syntethic
Location: Just west of Eidsvoll city-center
Address: Myhrerveien, 2080 Eidsvoll
Visited: 08. September 2018. Eidsvold Turn Fotball – Skedsmo FK 2-0 (0-0) 3. Division Regionalliga (4. tier) Goals Eidsvold: Nordlie & Tvedte Att: 220
Comment:
Top of the table Eidsvold Turn needed another three-pointer against Skedsmo FK. Skedsmo, only second from bottom, played well for long periods when they lost 1-2 home to Lørenkog in their last match.  The side from Skedsmokorset also proved to be a challenge for Eidsvold. The first half was even, with Eidsvold slightly the better side. Far between the chances and 0-0 at the interval. In the second half Skedsmo had a strong penalty-claim turned down. Eidsvold broke the deadlock with a header from a corner and later extended the lead in the same fashion. In the end a comfortable win for Eidsvold, but they had to work hard for it.   

Club website: www.etf-fotball.no
County: Akershus – Norway