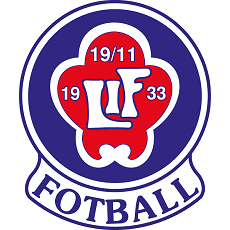 Stadium: Rolvsrud Stadion
Club: Lørenskog IF
Capacity: 2.000
Surface: Synthetic
Location: At Skårer, just east of Oslo
Address: Ole Reistads vei 2, 1473 Lørenskog
Visited: 31. August 2019 3 division (4. tier); Lørenskog IF – Eidsvold Turn 1-3 (0-1) 0-1 Örn Kristjansson (pen, goal), 0-2 Kolbjørnsrud, 0-3 Kornbakk, 1-3 Farstad. Att: 370
Comment: The two top teams of the division met at the old Rolvsrud Stadion. Eidsvold Turn where by far the best team and won a very deserved victory. 

Club website: www.lorenskogif.no
County: Akershus – Norway