South Wales derby Swansea City – Cardiff City 1-0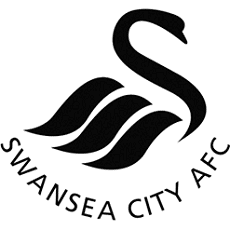 Stadium: Liberty Stadium – Att: 20.270
Match: The Championship (2. tier England) 27. October 2019 Swansea City – Cardiff City 1-0 (1-0) Goal: Wilmot (24)
Report:
I had heard a lot about the South Wales derby before I made the trip to Wales. These two teams really don't like each other and the early kick-off (12.00) was definitely no coincident. After a little walk around the city, in the fantastic autumn weather, I made my way up to Liberty. It is a 30 minutes walk north of the city center. I entered the stadium about 45 minutes prior to kick-of, and the noise was already at high-volume!
When the match kicked-off it really exploded. Tackles were flying and the crowd was at their feet. Swansea went in front midway through the first-half. The Swansea fans went mental and the atmosphere was hard to explain. It was a match with few chances. Cardiff had to take more risks after the break, but in truth Swansea went closer to a second goal than Cardiff an equalizer, In the end a deserved victory for The Swans in the South Wales derby.
This is really a proper derby and these two sets of fans really dislike each other. Highly recommended derby!
Website: www.swanseacity.com
County: Swansea – Wales
– Check out all my Groundhopping matches