Catalan derby Espanyol – FC Barcelona 0-4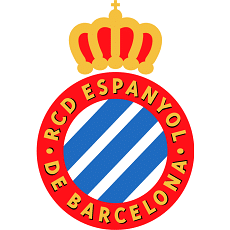 Stadium: RCDE Stadium –  Estadi Cornellà-El Prat
Clubs: RCD Espanyol
Capacity: 40.500 (All-seater)
Surface: Grass
Location: In the western parts of Barcelona
Address: Av. del Baix Llobregat, 100, 08940 Cornellà de Llobregat, Barcelona
Visited: 8. December 2018 La Liga RCD Espanyol – FC Barcelona 0-4 (0-3) Goals: Messi 2, Dembele & L. Suarez  Att: 24.037
Report: 
The great Catalan derby, in other words, one of the big ones. In advance I really looked forward to this match. The rivalry is quite fierce between these two clubs and this is about a lot more than just football! Unfortunately, there were no Barca supporters at the match, and even though the Espanyol faithful's did what they could to create a good atmosphere, it was certainly very disapointing with an attendance of just above 24.000. I guess the ticket prices must take some of the blame, it was really expensive. 
On the pitch the guests from FC Barcelona didn't mind too much the screaming and abusive chants from the Espanyol ultras. Lionel Messi certainly was in his ace. Firstly he picked the Espanyol defense apart time after time. Secondly the little Argentinian magician scored on two direct free-kicks and delivered great passes all match long. No doubt he is the world's greatest player ever!
Estadi Cornellà-El Prat is a great stadium, but it had certainly deserved a higher crowd. After all, this was the Catalan derby!
Club website: www.rcdespanyol.com
County: Catalunya – Spain